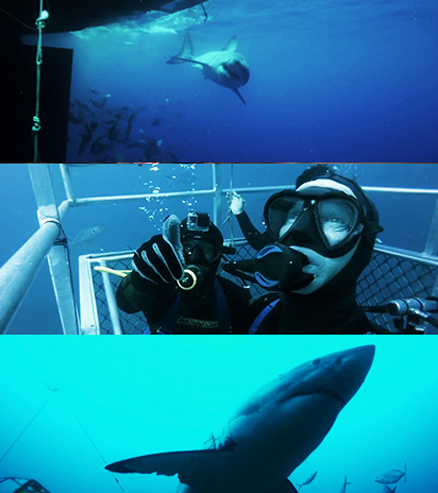 Discovery Channel – Shark Week
Documentary Film
Duration: 60 minutes
Super Predator presents a unique and fresh angle on the nature of scientific research. Deep within the Southern Ocean live some of the world's biggest and most feared marine predators. A rare event captured on film leads to investigation of a mysterious and powerful source of life hidden at the bottom of the sea, at deep sea hydrocarbon vents.
Presenting the wonders of the Southern Ocean and marine ecosystems, this documentary film encourages audiences to value scientific understanding of our planet's oceans and all of its creatures.
Wildlife filmmaker Dave Riggs is searching for a killer, a super predator that he believes lurks in the deepest depths of an ocean trench. For the first time, using deep sea diving technologies, Riggs attempts to track down and learn more about this Super Predator.