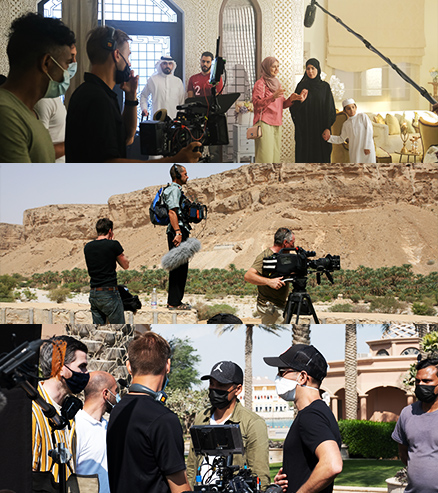 Ultramarine Films provide end-to-end crew and equipment hire. We not only hire the latest camera, lighting, grip and sound equipment for all levels of production, we also provide experienced crew to prepare, transport and operate the kit. We can work directly with you and your clients on a complex production; or we can work independently on your behalf according to your brief.
We offer a wide range of equipment that's suitable for all production types; from ARRI camera systems suitable for high-end commercial production, to Sony & Canon self-shooting packages tailored for documentary production; from Panther dolly systems to DJI gimbals; from Sound Devices mixers to Rode top-mics; from a fully stocked gaffer's truck to a Lastolite reflector.
Whatever the scale of your production Ultramarine Films are able to provide solutions within Qatar and across the MENA region. Please get in touch with a brief and we can get the ball rolling.
Get in touch with us
Want our service for your next project? Talk to our team today.