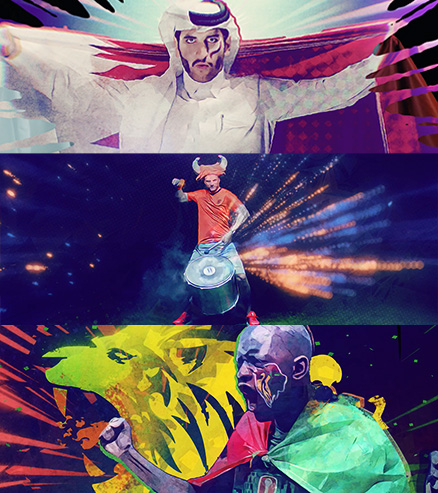 Supreme Committee for Delivery & Legacy
SC Film Production Unit
Ultramarine Films Embedded Team
TVC
Duration: 8 x 40 Sec
Ultramarine Films proudly presents its goosebump-inducing production that made superfans shout #NowisAll™. Our incredible videos showcase all 32 countries that qualified for the FIFA World Cup Qatar 2022™, captured with the latest camera equipment for stunning visuals and sound effects. Through each clip, we highlight the unique characteristics of each country, their flags, and the beautiful people, all celebrating the spirit of competition that ignites the world's biggest sport. Our videos have garnered over 11 million cumulative views and counting, becoming an iconic part of the FIFA World Cup experience and cementing Ultramarine Films' reputation as a leading production company. Join us in reliving these unforgettable moments that bring fans together across national boundaries.