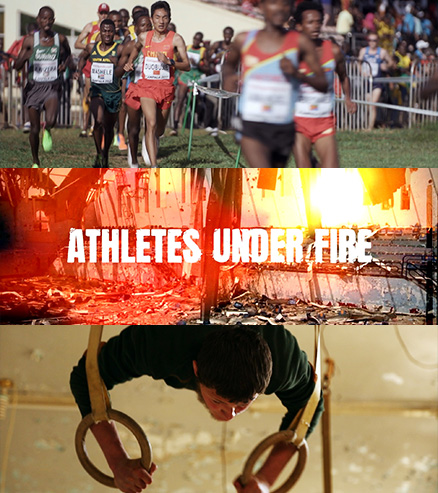 Olympic Channel
Broadcasters: NBC / BeIn Sport / Discovery Channel
Documentary Series
8 x 30min episodes
This powerful documentary series, commissioned by the Olympic Channel, shines a light on the incredible resilience and determination of six elite athletes from war-torn regions around the world. The series takes us on a journey into the heart of active war zones in Yemen, Iraq, South Sudan, Somalia, and Syria, where these athletes train tirelessly to achieve their dreams of competing in the Olympic Games.
This video provides a glimpse into the inspiring stories of these athletes and their incredible journeys. Against all odds, they continue to train in the face of unimaginable challenges, including bullets, bombs, and constant danger. Their stories are a testament to the human spirit and the unrelenting power of hope and determination.
Throughout the series, we get to know each athlete intimately and see their personal struggles and triumphs as they push towards their Olympic dreams. This documentary offers a unique perspective on the power of sports to bring hope and inspiration to the world's most difficult places, and reminds us of the incredible potential that lies within every human being.
To gain a deeper understanding of the courage and resilience of athletes in the face of adversity, watch the full series at https://olympics.com/en/original-series/athletes-under-fire/.