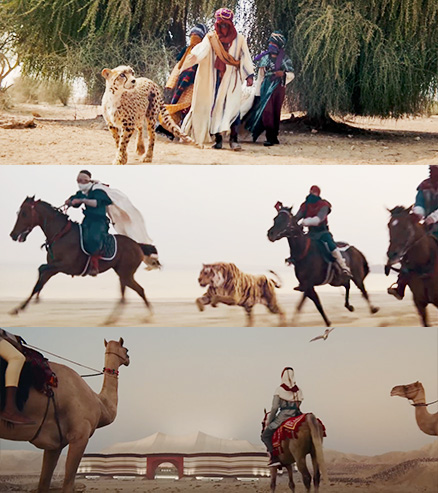 Supreme Committee for Delivery & Legacy
SC Film Production Unit
Ultramarine Films Embedded Team
TVC
Duration: 1.20 Sec
The Al Kass TV promotion is a creative production by Ultramarine Films. It's the result of a multinational team of roughly 100 people putting in long hours and thinking beyond the box. Casting, set design, and management, as well as props, wardrobe, crew, equipment, and technical aspects, were mostly taken care of by Ultramarine Films. Everything was done with meticulous precision, and that's what made the final outcome highly remarkable. Ultramarine Films was able to create a work that genuinely stood out thanks to the devotion and expertise of everyone involved in the production, who all worked relentlessly to ensure that the filming was of the highest calibre.