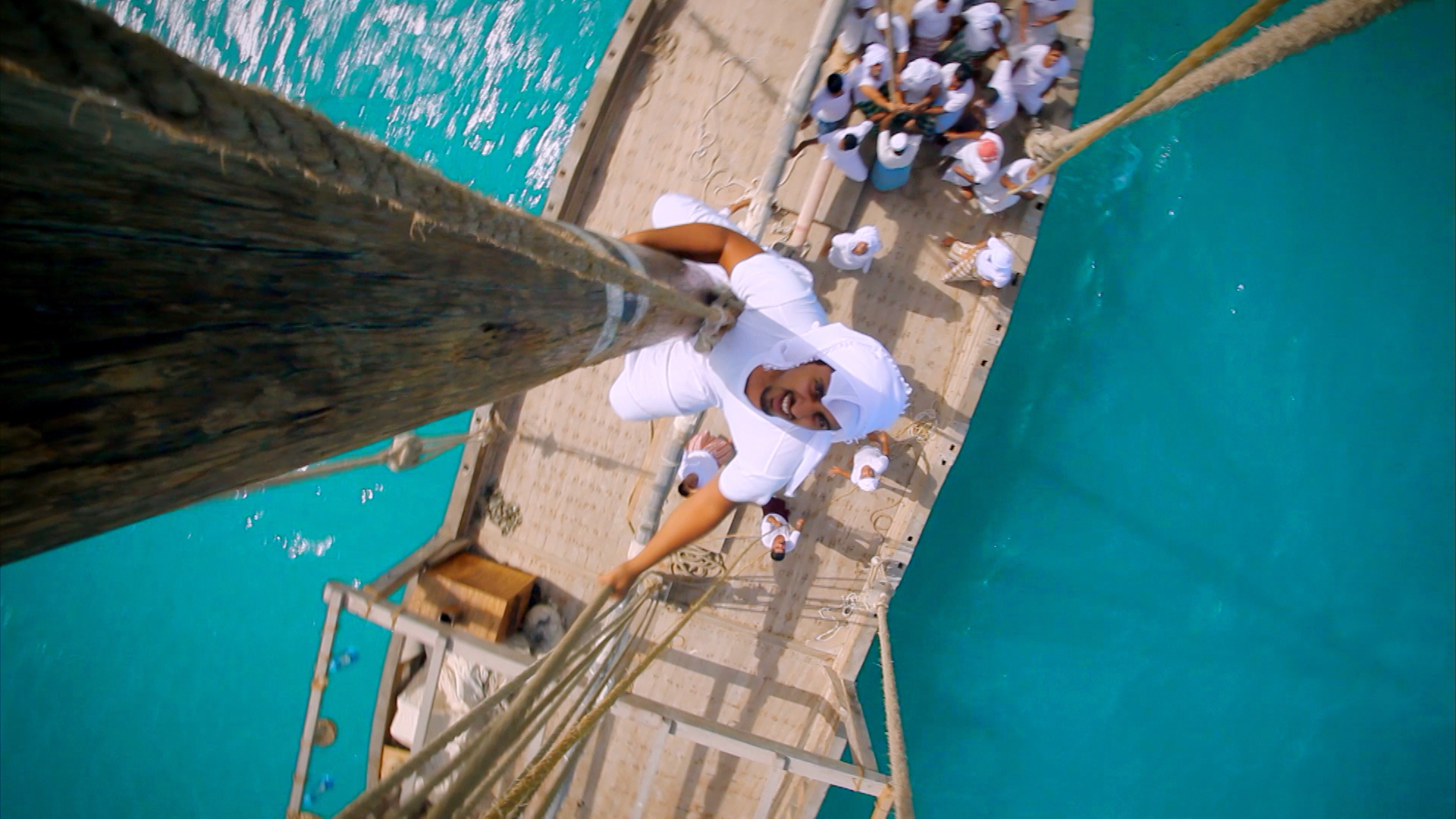 Ultramarine Films is Qatar's leading broadcast documentary production company
Ultramarine Films professional broadcast production team, based in Doha, Qatar and London, UK develops, scripts, produces and distributes innovative video, film and animation content from start to finish. Through our dedication to filmmaking, we've established a first-class network of the best script writers, directors, producers, animators, cameramen, sound recordists, editors and VFX artists from across the world.
Ultramarine Films is Qatar's leading broadcast documentary production company and maintains a full service, broadcast 4K production & post production facility in Doha that has produced 60 hours of broadcast content since its inception.
Khalid Mohammad Salem Al-Kuwari
Director & Partner of Ultramarine Films
Khalid has occupied a wide range of senior management positions within Qatari government organizations throughout his professional career. Khalid currently serves as the Finance and Administration Director of "Al-Jazeera Children" and is a member of the JCC executive management team.
His previous roles focused on human resource development, serving as H.R. Management for "Al-Jazeera Children" and H.R. Expert, Ministry of Municipality & Urban Planning, Qatar. In addition to serving in senior management roles, Khalid is an innovative broadcast entrepreneur who is working to define Qatar's unique vision in the rapidly evolving world of content creation and publishing.
Michael Lynch
Director & Founder of Ultramarine Films
Michael Lynch launched a production office in Doha after directing the feature documentary "The Sons of the Desert" for Qatar National Day (international Al Jazeera documentary festival grand finalist) and establishing the factual programming department at Al Rayyan TV.
He has developed, produced, directed and executive produced more than two hundred hours of documentary broadcast projects for the BBC, National Geographic Channel, History Channel, ABC Australia, Vice, the Olympic Channel and directed the 'Shark Week' hit for the Discovery Channel "The Search for the Ocean's Super Predator".
Throughout his career, Michael has forged an international reputation for gaining unique access to epic human stories in extreme conditions. Australian born, he is particularly focused on documenting the wonders & mysteries of the marine world.
Tamer Alzebak
Director & Partner of Ultramarine Films
Born and raised in Qatar, Tamer is one of the nation state's most dynamic and sought-after executive producers. A Director & Partner of Ultramarine Films, Tamer is the creative force behind the companies most successful broadcast projects including the documentary series "Lakwhiya" and "Future Qatar" for Al Rayyan TV; the Qatar National Day feature documentary "Ayamna", as well as offering consulting services on the MBC4 breakout returning series "Stars of Science" – the first pan Arab reality-TV project dedicated to scientific innovation and research.
In addition to possessing expert technical knowledge of all aspects of digital broadcast production (including camera & audio technologies, aerial drone production, CGI & VFX graphics and post-production systems); Tamer is one of Qatar's master storytellers with a deep understanding of Qatar's people and the nations spirit.